Latest News
Inaugural "Colorado Classic" Will Roll Through Colorado Springs, Breckenridge, and Denver August 10-13
RPM Events Group announced today that professional bicycle racing will return to the Centennial State as the inaugural Colorado Classic rolls through Colorado Springs, Breckenridge and Denver for four exciting and entertaining days this sum
mer.
From August 10 to 13, starting in Colorado Springs, Olympic City USA, a world-class and international field of professional, male cyclists will race more than 300 miles in multiple, fan-friendly circuits,
combining with each stage starting and finishing in the same location.
The Colorado Classic will also feature two days of professional women's cycling, beginning in Colorado Springs on August 10th and concluding the following night with a women's-only event under the lights in Denver.
---
Aug. 10 - Stage One: Colorado Springs (men and women)
Aug. 11 - Stage Two: Breckenridge (men)
Aug. 11 - Denver circuit race (women)
Aug. 12 - Stage Three: Denver, start and finish RiNo Art District (men)
Aug. 13 - Stage Four: Denver, start and finish RiNo Art District (men) and closing festivities
---
"Colorado Springs, Olympic City USA, is proud to host the first stage of one of the nation's premier cycling events - the Colorado Classic," stated Colorado Springs Mayor, John Suthers, "Attracting this sort of high profile event is great news for Colorado Springs. Along with the prestige of elite sport, the Classic will bring significant tourism dollars, thousands of visitors and positive national and international coverage for our beautiful city."
---
"Colorado Springs Sports Corp is absolutely thrilled to be able to help bring back elite professional cycling to the state. We are honored that our city was awarded the first stage of this spectacular event on August 10," said Sports Corp President & CEO Tom Osborne. The Sports Corp will serve as the local organizing committee for Stage One of the Colorado Classic.
---
Sponsors
---
Ancillary Events
The Sports Corp also announced a series of ancillary events around the first stage:
August 9
Press Conference (USA Cycling)
VIP Reception & Gala to include Team Introductions
(The Broadmoor Hotel)
2017 Colorado Classic Race Start
(Colorado Springs, Route TBA)
USA Cycling Hill Climb National Championships &
The Broadmoor Pikes Peak Cycling Hill Climb
(Pikes Peak - America's Mountain)
Additional details to be released as finalized.
---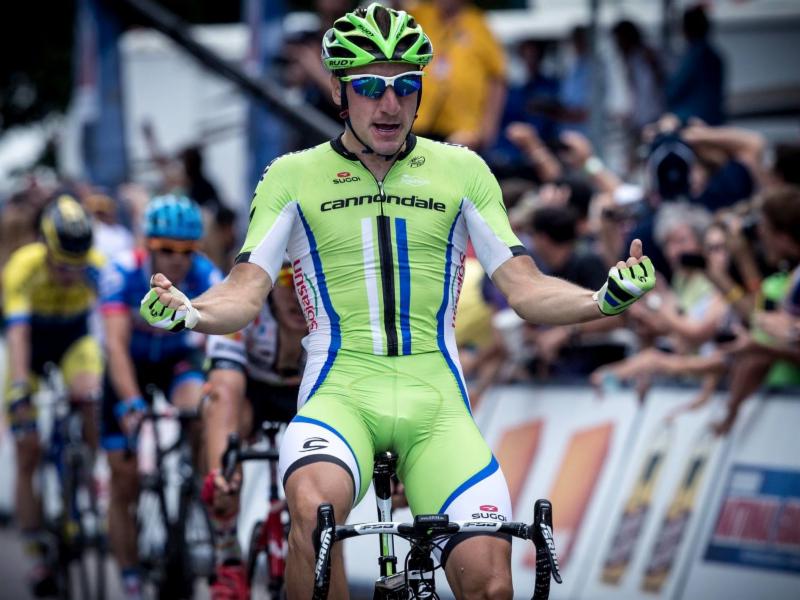 Colorado Springs hosted a stage of the USA Pro Challenge in 2011, 2012 and 2014, as well as the 1986 World Pro Road Cycling Championships and numerous other USA Cycling events.
"
From the Red Zinger Bicycle Classic, to the Coors Classic and on to the USA Pro Challenge, professional bike racing has become a part of our identity in Colorado. I can't wait to once again show off this wonderful state to the world during the Colorado Classic
," said
Ken Gart, Chairman of RPM Events Group
, the organization formed to put on the race. "
The Colorado Classic is being developed to appeal not just to cycling fans, but a wide array of Coloradans and visitors to the state.
"
Each day of the Colorado Classic will showcase an interactive start/finish area; and the daily routes will combine downtown circuits of each city with the beauty of Colorado's legendary terrain and landmarks.
The inaugural Colorado Classic, designated a 2.HC race by
Union Cycliste Internationale
(Aigle, Switzerland), will host 18 world-class, domestic and international teams, comprised of six riders each. The women's field expects some of the top professional cyclists in the U.S.
"Coloradans love pro bike racing," said Derek Bouchard-Hall, President & CEO of USA Cycling, "and we are extremely pleased that the Colorado Classic will continue the state's proud tradition with both men's and women's events."
The Denver portions of the race will feature a companion festival of national music acts, a marketplace and much more. Details on those plans will be released in the coming weeks.
"This really is a broad-based community event," said David Koff, CEO of RPM Events Group. "The Colorado Classic wouldn't be happening this year without the phenomenal work and support of Gov. John Hickenlooper, the Colorado Office of Economic Development and International Trade, and our community partners in Colorado Springs, Breckenridge and Denver."
---
To Sign Up or for Additional Information Please Visit,
The Colorado Classic is being produced by RPM Events Group, which includes philanthropic community investors with a vision of re-inventing cycling events that are sustainable and fun, while providing a long-term positive social and economic impact to citizens and communities.